San Mateo, CA Neighborhoods
Explore the top-rated communities in San Mateo, California. Browse through each of our detailed community pages to get various information that will help you decide on getting that perfect home!
Homes for Sale in San Mateo, CA
A thriving city in California, San Mateo is known for its rich history and location at the heart of the San Francisco Bay Area. The city's economy is broad, with most jobs in the information technology, healthcare system, and education sectors.
Aside from its diverse economy, San Mateo is also home to various natural spaces, including riparian zones, mixed oak woodland, and bayland marshes. Several parks and nature trails are also available across the city. With its flourishing commerce and the myriad of natural areas, San Mateo offers the benefits of city living and a suburban lifestyle. We encourage you to contact a member of our team at your earliest convenience if you have any questions regarding the beautiful San Mateo, California region.
DOWNTOWN SAN MATEO: San Mateo has one of the more substantial and well-developed suburban business districts in the San Francisco Bay Area. The Downtown San Mateo Association (DSMA), a non-profit organization, advocates on behalf of local establishments to increase their visibility and enhance the downtown area. The region features many large and small multi-story commercial properties, government facilities, and the Mills Medical Center, among other things. The downtown center is home to approximately 800 businesses and shops, many of which are housed in historic structures dating back to the late nineteenth and early twentieth centuries. While visiting the downtown area during their spare time, families residing in San Mateo will undoubtedly find plenty of outlets to browse through and purchase items from.
EXCELLENT EDUCATION: Schools in the San Mateo Foster City School District and the San Mateo Union High School District are designated to serve families living in San Mateo. Additionally, the city also caters to the College of San Mateo, a community college that serves San Mateo and the local school districts. Families with young schoolchildren will undoubtedly have a decent option of top-rated schools from which to choose for their children's educational requirements in the future.
PRIME LOCATION: San Mateo's unique cityscape and general structure are complemented by a bikeways network that links the city's significant locations to one another. San Mateo's Bicycle Master Plan, which was authorized in 2011, set biking goals, identified loopholes in the existing bikeway scheme, and developed a shortlist of infrastructure development projects. Aside from the bikeways, San Mateo's prime location provides easy access to three major airports. The closest is San Francisco International Airport, which is just a few miles away to the north. The San Jose Mineta International Airport and Oakland International Airport are within a half-hour drive of San Mateo, as is San Francisco International Airport. Meanwhile, San Carlos Airport is located around six miles south of the city of San Mateo.
San Mateo Real Estate Information
MEDIAN PRICE OF SOLD HOMES
HOME OWNERSHIP PERCENTAGE
10 Real Estate Facts About San Mateo, CA
Beautiful homes in San Mateo can be purchased for a price ranging from $600,000 to $15 million, depending on the location.
Exceptional affordable properties are also accessible in San Mateo, with prices from $150,000 to less than $550,000, making them viable for families on a tight budget.
There are houses available that offer one to seven-bedroom configurations.
Other residences in the region have anywhere from one to seven bathrooms.
Also accessible in San Mateo are vacant lots suitable for constructing one-of-a-kind residences.
Typically, the floor space supplied by the residences in San Mateo ranges between 1,200 sq ft and 32,000 sq ft.
Vacant lots with a large amount of space, often ranging from 0.2510 to 0.6526 acres, are also accessible in the area.
In San Mateo, the most often used lot sizes for residential property buildings range from 0.12 acres to 25.59 acres.
Single-family homes are the typical type of real estate in San Mateo, followed by condominium units, townhouses, multi-family buildings, and apartments.
There are many various architectural styles available in the neighborhood. Still, the most common are the Ranch, Spanish, Colonial, Tudor, Mediterranean, Traditional, and Contemporary designs, all available in the community.
San Mateo Neighborhoods Map
San Mateo is a well-established city nestled in San Mateo County, California, flanking the San Francisco Peninsula. About 20 miles south of the bustling San Francisco, the city of San Mateo marks the boundaries of several regional areas, including to the north, Hillsborough to the west, San Francisco Bay and Foster City to the east, and Belmont to the south. San Mateo communities sit in the heart of Foster City and UpperCrystal Springs Reservoir.
San Mateo Interactive Map
Click on any neighborhood for a brief introduction
Ready to take the next step?
We pride ourselves on being accessible to our clients. We believe it is of the utmost importance that you feel informed, up to date, and confident in our business relationship. We run our team with efficiency, combining high tech with high touch and being available to you at all times of the day and on weekends. Please contact us to discuss your specific goals; we look forward to working with you.
Who Lives in San Mateo, CA
Things to do in San Mateo
Featured Neighborhoods in San Mateo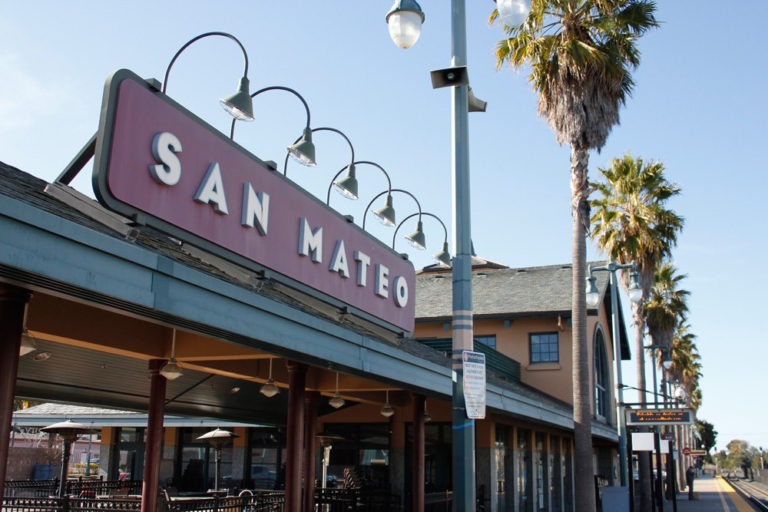 San Mateo, CA
When it comes to the best neighborhoods in the city of San Mateo, there are several appealing options for families, property investors, young professionals, and those seeking luxury living. The city sits at the tip of Silicon Valley, making it one of the hottest places to buy property. Whether you're
Read More »