Fall has officially arrived and brought cool weather with it, which means that now is the perfect time to start tackling your backyard decor projects. From installing a water feature to building a backyard bar, there is a myriad of ways that you can elevate your backyard space. Decorating your background will help create a space that you and your family love spending time in and will be sure to impress your guests. Read on to learn about nine decor ideas to try in your Hillsborough backyard.


Water Feature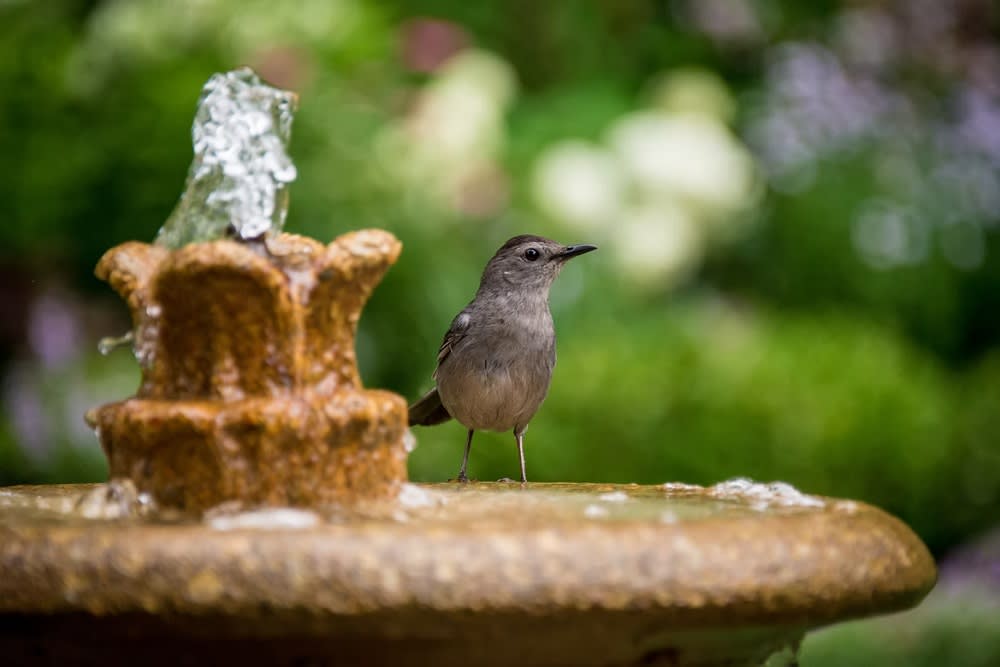 Adding a water feature is a great way to increase the aesthetic of your backyard. For instance, installing a water fountain is customizable depending on the size and layout of your backyard. You can incorporate this feature in your garden, courtyard, or entryway. Another great water feature to add to your backyard is a water wall, also known as a rain curtain. This can improve your backyard and help bring tranquility and peace to your space. Head over to your local home improvement store to peruse the water walls available or, if you're feeling ambitious, then consider building your own. If you're someone who enjoys watching birds, adding a birdbath is a surefire way to attract them to your space. There are a few important factors to keep in mind if you decide to add a birdbath, such as regularly cleaning it and frequently changing the water. But if you follow these tips and tricks, your backyard will be turned into a watery wonderland for neighborhood birds.


Add Outdoor Lighting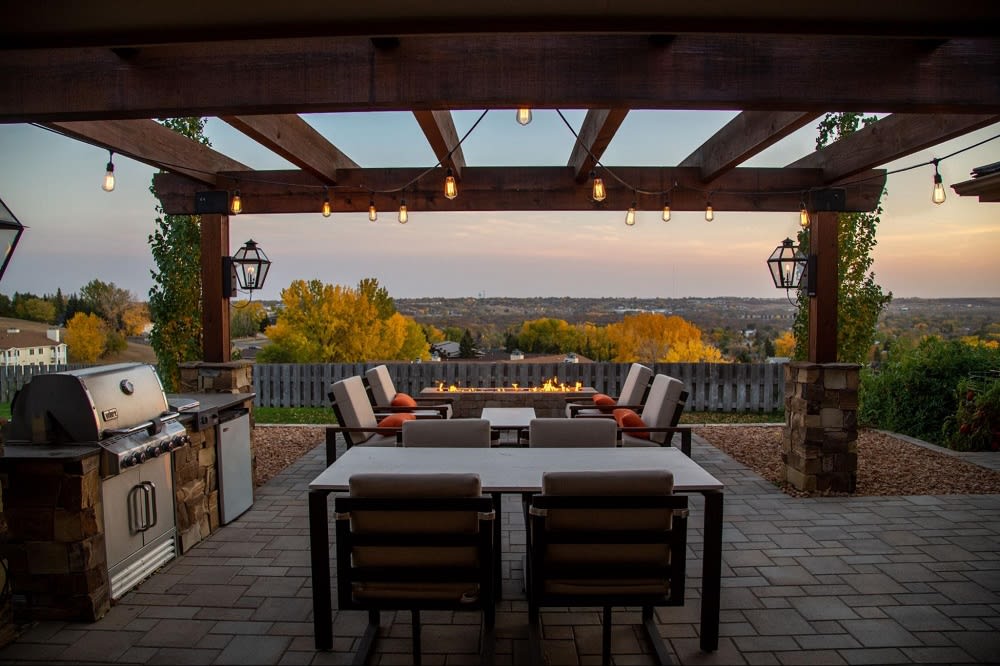 One relatively simple way to give your backyard a makeover is by installing outdoor lighting. Plus, adding additional light to your backyard will also help boost your home's curb appeal by making it safer. Not only will additional lighting deter any potential burglars, but it also helps improve safety measures. After all, insufficient lighting in the backyard can pose a number of risks and makes it easier for people to trip and fall. To combat this, outdoor lighting helps to significantly improve visibility after dark.

If you're ready to add additional lighting in your backyard space, the first order of business is to choose what type of lighting you want. There are an array of options to choose from, including everything from charming string lights to spotlights, flood flights, or perhaps step lights. This enables you to select an option that matches the aesthetic of your home. This simple addition is relatively easy to install and can be tackled over a weekend — no professional help required!


Movie Projector
Take your at-home movie nights to the next level by installing an outdoor movie projector! Although this might sound daunting, creating your own outdoor theater is both affordable and easy. All it requires is a projector, projector screen, speakers, and a media player. The price of a projector varies depending on how large of an aspect ratio you prefer for your image. It's important to keep in mind that you'll want around eight feet of space to project your images!


Fire Pit
With the weather cooling off, it's a good idea to start thinking of backyard decor ideas that will keep you cozy — starting with a fire pit. Fire pits are the perfect addition to your backyard space and can be used for roasting s'mores, barbecuing skewers, setting the mood, or simply keeping warm. There are four primary types of fire pits that you can install in your space, each with its unique features.

The first is wood-burning fire pits, which is the closest thing to having a campfire in your backyard. This allows you to enjoy the smoky ambiance and crackling sounds that come with a traditional campfire experience. The advantage, however, is that the fire is neatly contained in a bowl with a safety screen cover. Materials for wood-burning fires range from steel to marble, with the option to customize to suit your personal preferences.

Meanwhile, fuel fire pits utilize a clean-burning gel. This means that — unlike wood-burning fire pits — they won't emit any smoky or burnt wood smells. Gel fire pits are complete with a gel canister or a reservoir that holds the fuel. Additionally, the flame will extinguish itself, which helps add to the safety measures.

There are also propane fire pits, which are a convenient option since they don't require refilling any gel fuels or firewood. Plus, they're extremely easy to use and can be turned on or off by the quick flip of a switch. Finally, there are natural gas fire pits, which are more infrequent since they require a natural gas installation. Natural gas fire pits come with their perks, such as being easy to maintain and the cheapest option. Regardless of which type you decide on, fire pits will be the perfect addition to your backyard space no matter the month.


Hot Tubs
There's nothing quite as relaxing as soaking in a hot tub after a long day, especially when it's outdoors overlooking the view. A hot tub can be a great addition to your space and turn your backyard into a luxe sanctuary. You can either go for an in-ground hot tub or a portable hot tub in the ground. With proper planning and preparation, incorporating a hot tub will create an unbeatable spa experience. Summer or winter, backyard hot tubs can help soak away stress and provide some much-needed relief for muscle aches and joint pain.


Pizza Oven

Elevate your backyard by adding a pizza oven! This will help you and your loved ones make pro-level pies at home and create unforgettable memories while doing so. Typically powered by wood, gas, or charcoal, an outdoor pizza oven is a built-in or freestanding oven that is traditional dome-shaped. Unlike indoor ovens, outdoor pizza ovens are known to reach extremely high temperatures of 800 degrees or more. This helps give the pizzas their pizzeria-style crisps crusts. Despite its name, pizza ovens can also be used to bake a variety of other items. Notably, people often use it to roast vegetables, smoked meats, and plenty more. A traditional wood-fired oven is perhaps one of the best methods for bringing out the natural flavors in your food.


Incorporate Plants
If you want to give your backyard a makeover without spending tons of time and money, then consider adding plants. Lush foliage and plants help create a welcoming, inviting environment and require relatively little care. If your back porch has an overhang, then this is the perfect spot to add a luscious hanging plant. Hanging plants, such as ferns or pothos, are a great touch to spice up your space. You can also add plants onto the stoop or entryway. Not only do plants bring a burst of color and warmth, but studies have shown that plants have plenty of benefits. This includes lower levels of anxiety, increased wellness, and heightened creativity, according to NASA.


Create an Outdoor Dining Area
Enjoy alfresco dining and take advantage of the cool fall weather. When considering ways to decorate your backyard, why not move mealtime outside? Transforming your backyard into an outdoor dining area requires very little effort and the end result is unbeatable. If you love to entertain, then you'll most likely want to opt for as large of a dining table as possible. But if you're just creating a space for your immediate family, then you can go for creating a cozier space. Either way, you'll want to ensure there's enough space for people to navigate smoothly around the dining area. Additional components to consider are what shape of table do you want, as well as what style you are going for. An easy trick is aiming to match your home's exterior style and colors with outdoor furniture to give it a cohesive appearance.


Backyard Bars
What better way to finish your meal than by heading over to the backyard bar for a drink? Whether it's simple or elaborate, a backyard bar can transform your space into a destination. Some bars are attached to interior kitchens, while others are created from modified sheds or stand-alone entities. Regardless of what style you opt for, this addition will give you the perfect space for entertaining friends and family.

If you're looking for Hillsborough homes for sale, contact David Tapper today. Whether you're searching San Mateo County real estate for a short-term rental or a forever home, David can walk you through the process from start to finish and help you find a place that's right for you. With years of experience in the real estate industry and deep knowledge of Hillsborough real estate, David and his team can help you find a house that truly feels like home.